Herrenhaus der Toten
Teams
Professor Vaulen,Tony Nick,Marcus Burns and Zach West
Place
Munich,Germany
Herrenhaus der Toten is a new Zombies map featured much more new Features and a new Variant of Zombies. It takes place in an old, abandoned manor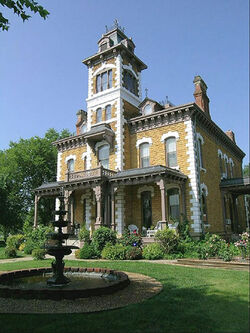 in Munich,Germany that has 7 rooms and 1 outside location.
Guest Room
Edit
This is the Room where the Players spawn, there are 3 Zombie Barriers and 1 Trap here. There are 3 Exits. The Quick Revive is also located here.
This is the room to the right of the Guest Room, it is very trashed and hard to move around as there are Tables and Chairs trashed around the room. It is not advised to stay in this room more than 3 Mins as Zombies will attack from the Guest Room and from a Hole in the Ceiling above the Door. There are no Traps here and 2 Exits. There are also no Zombie Barriers.
Small Hallway
Edit
This is technically not a room but a passageway to the 2 other Rooms, The Basement and the Stairs to up to the Second Floor. It has 2 Zombie Barriers and the Speed Cola and Headshot Daiquri is located here. It has 2 Traps.
This is a medium sized room that
STILL WORKING ON THIS DONT CONTNIUE IT....